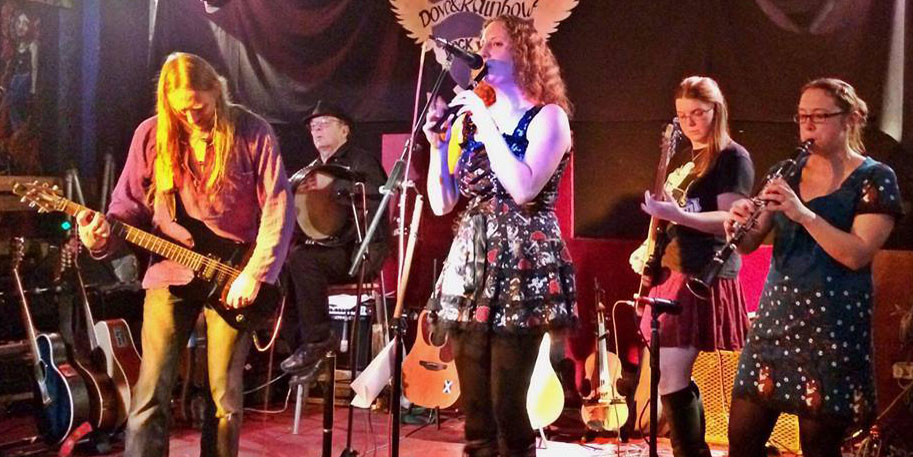 Follow The Moon links:-

Our Facebook page - please like us!

Our Reverbnation page

Our songs on Soundcloud - the 4 songs on our first EP, free to stream

Our songs on Bandcamp

Our gig guide - gig list for Follow The Moon & all associated bands
Biography
The band was formed in 2014 by singer and songwriter Ceri Ashton. We play original folk & pop songs & tunes. The line-up has gradually evolved and grown to the current 6 piece band featuring Kate - bass, Karen - Clarinet, Anna - fiddle, Chris - guitar, Paul - Bodhran as well as Ceri on vocals, fiddle, flute & whistle.
Last updated 01 March 2016